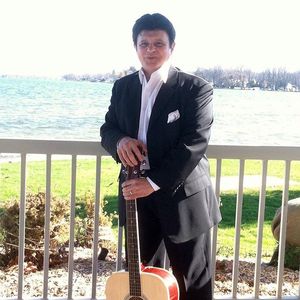 Welcome to the Tony Russo Show
The Tony Russo Show, the Adult Contempoary, web site. Tony's Newest album Somewhere There's A Someone is available now! 
The album features a montage of Swings and Ballads, performed with timeless style.

"Your Man" is an exciting song to keep listening to over and over. If you like that, keep on listening.
Tony Russo also sings the country hit, "Your Man" By Starrlite Records.  Tony Sings this song in a unique way of country that leaves you wanting more!
Take a listen to my new single "What A Wonderful World", a feel good song with everything going on in our world today. This song really tugs at the heart strings and shows hope!
Previous events
Watch me on ABC and affiliates channel 9 Bridge street Also catch me on Christmas eve and Christmas day on channel 9 Bridge street
Tony starts the evening off to great Christmas music he sings.
9channel bridge street, East syracuse, ny
Sing a song from the new cd
October 24,2014 10:00am to 11:00am Friday Singing a new hit song from his new album Somewhere There's A Someone
You are visitor number: 5133